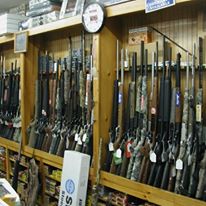 Striped Bass Lure Dealer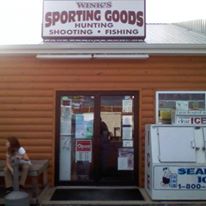 Wink's Sporting Goods Store is one of Spanky's Lures dealers. They can handle all your outdoor needs. They stock a large supply of Spanky's Lures for your fishing needs along with archery supplies, hunting supplies, firearms and of coarse bait & tackle. For a Striped Bass Lure Dealer, Contact any of Wink's fine staff at 410-621-0400. Wink's is located at 12122 Carol Lane, Princess Anne Maryland 21853.  Tell them Spankys sent you.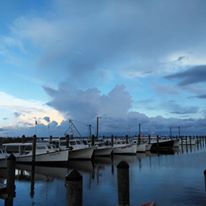 Striped Bass Lure Dealer
Striped Bass Lure Dealer is Arby's General Store located at the docks of Wenona Harbor and local meeting place for all the area top commercial fisherman. They can supply you with everything you need to make your fishing experience great. You can purchase Spanky's Lures there along with all your food and drinks needed for your trip. Arby's has a little bit of everything and like we say on the Eastern Shore If Arby's doesn't have it you don't need it. Contact Arby or Debbie Holland at 410-784-2729.